I'm so excited when I knew that J eonni has finally opened a newest guestroom in Hongdae! They just released their new homepage, twitter, and facebook earlier this week. It's made me want to travel to Seoul again as soon as possible!
If you already read my blog posts about travel to Korea, you probably knew that 'I'm stuck in Myeongdong area' type of traveler. But, on my last trip on April, I spent my last 3 nights stayed in Hongdae and everything was so convenient and easy.
What will you get if you stay in Hongdae area?
1) Super easy access to Seoul airport (Incheon and Gimpo)
Do you want to go to the city by train? Take non-express or all-stop AREX train and alight at Hongik University (Hongdae) station. It's about 50 mins journey and you just need to pay 3,850 KRW. If you travel with heavy luggage and want to avoid the stairs nightmare, choose exit 2 and take escalator to reach the ground.
Do you want to go to the city by limousine bus? Take airport limousine bus no 6002 and alight at Hongik University (Hongdae) bus stop which is located right above the train station. You need to pay 10,000 KRW for this trip. The travel journey depends on the traffic, but normally you can reach Hongdae after 1 hour journey.
2) Countless cafes, restaurants, cafes, clubs within walking distance
3) There's always a convenience store near you
4) You can find the basic to pretty unique shopping counters/stores for the youngsters
5) Urgently need a direction to get around? Hongdae also has a tourist information center too
6) Entertaining street art performance everyday!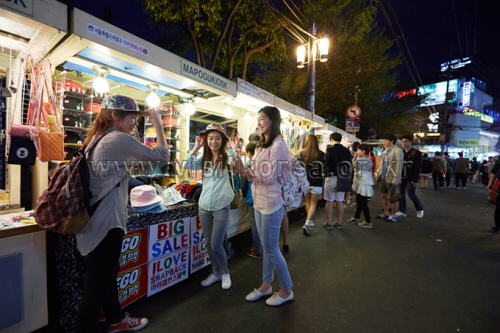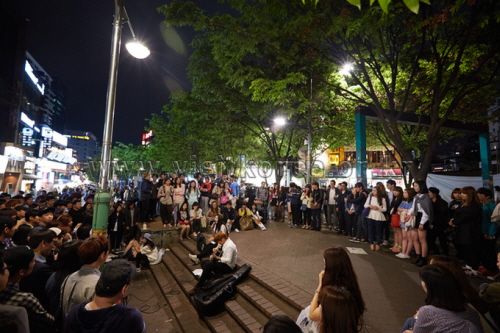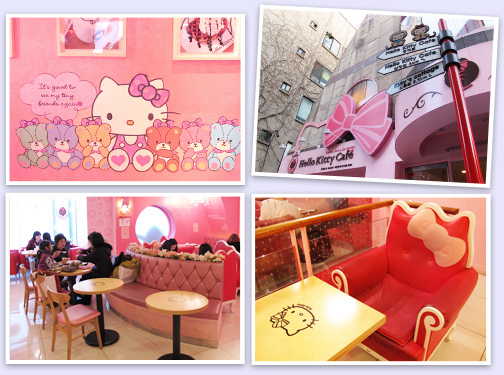 Back to the main topic, Doubler is a guestroom with 2 bunk beds and sofa bed with a mini kitchen and bathroom attached inside the room. They're not a hostel or guesthouse, yet :) They offer their only one room for individual or group travelers. It's a perfect choice if you travel solo or in group consists of 4-6 persons.
What will you get while staying in Doubler?
- comfy bed and blanket
- desk computer with Internet
- free wi-fi all over the room
- air conditioner and room heater
- other home appliances that will make you feel at home: refrigerator, iron with the ironing board, washing machine
- mini kitchen with basic supplies
- bathroom with toiletries, towels, and hair dryer
How much do you have to pay?
25,000 KRW/night for each bed. If you travel in group consists of 6 people and want to book the whole room, each person just have to pay 20,000 KRW/night.
How can you reach Doubler Guestroom?
Address : Unit 204, 347-23, SeoGyo-dong, Mapo-gu, Seoul South Korea
Look for exit 8 of Hongik University (Hongdae) station, turn right then go straight. Turn right on the second intersection and you'll arrive at Doubler! You can follow the map below :)
For more information or reservation you can open their
homepage
, like them on
facebook
, and follow their
twitter
! You can also send them a direct e-mail to doubler.hongdae@gmail.com.
By the way, the owner is a nice and kind person that I've met during my last trip :) I'm pretty sure she will try her best to cater your need while you're staying and help you if you need any direction or suggestion for places to visit in Seoul.
To J eonnie, good luck! Can't wait to see you again on my next visit to Seoul! :)